Your IPF Questions Answered
I would like to thank our readers for asking outstanding questions.
Are there any good options to help deal with the diarrhea that can occur with the medications that are approved for the treatment of IPF (OFEV and Esbriet)?
Our approach has focused on adjusting diet to increase fiber and then adding over-the-counter Imodium.  If that is not helpful then the next step is to reduce the dose of the medication.  If you are taking Esbriet then our practice has been to decrease the number of pills taken with each dose and for OFEV we decrease from 150mg twice daily to 100mg twice daily.  We occasionally use prescription Lomotil (diphenoxylat-atropine).
If severe diarrhea persists then we stop the medication and after resolution of the diarrhea we rechallenge with the other medication.  More details about managing side effects of these medications can be found by clicking this link.
What work is being done to reverse the fibrosis that develops in IPF?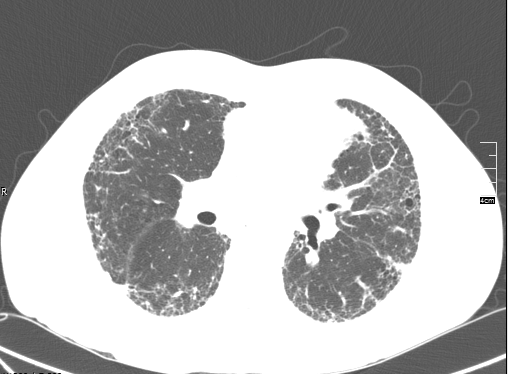 The holy grail of IPF treatment is not just to stop the progression of the disease but to actually reverse the scarring that has accumulated.  Slowing or stopping the progression is probably an easier target than undoing the scar already present.  There are many clinical trials that are ongoing in IPF.  These trials are phase 2 for the most part.  Some of the molecules being studied include Rituxan (an antibody already approved to treat a variety of autoimmune disorders), Tipelukast, STX-100 and others.  As I have mentioned repeatedly on this site, there is no role for "stem cells in the current treatment of IPF.
Chest symptoms in IPF beyond shortness of breath.
We have had many questions about symptoms in IPF.  My patients report a wide range of symptoms from inability to take a deep breath to chest aches, and most commonly cough.  Unfortunately we don't have great treatments to deal with these frustrating symptoms.  If you experience new chest pain or an abrupt increase in your shortness of breath then you should contact your doctor immediately.
As always, you should consult your physician before making any changes to your health treatment approach.