Idiopathic Pulmonary Fibrosis Definition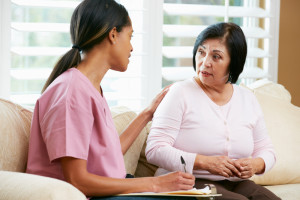 Idiopathic pulmonary fibrosis otherwise known as IPF is a rare disease characterized by progressive replacement of normal lung tissue with scar tissue. The scarred tissue becomes thick and stiff making it harder for the lungs to exchange oxygen.  Idiopathic means there is no known cause of the disease, pulmonary refers to the lungs, and the scarring is called fibrosis.  There is a rare form of the disease that is inherited but the vast majority of patients do not have this familial variety. IPF is progressive meaning it gets worse over time.  Over the past decade progress has been made in understanding some of the abnormalities that contribute to the scarring process.  IPF represents premature aging in the lung.  Other data suggests that the lungs normal repair system malfunctions and there is an exuberant fibrotic scarring process in response to unknown stimuli.
As the disease progresses, IPF can lead to respiratory failure, pulmonary hypertension and heart failure. A person with pulmonary fibrosis may need supplemental oxygen to help with breathing.  At this time there is no cure or treatment to reverse the scarring in the lungs.  Current treatments are aimed at preventing further damage to the lungs and improving or maintaining a patient's quality of life.  Thankfully there are several new treatments currently being researched.
It is very important to distinguish pulmonary fibrosis which is a general term used to describe scarring in the lungs from the more specific disease idiopathic pulmonary fibrosis. The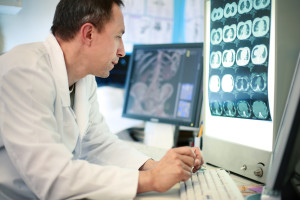 lung responds to many injuries such as severe pneumonia or many types of inflammation with a similar response. This response can lead to permanent scar formation. It can be very difficult to diagnose IPF versus pulmonary fibrosis by CT (computed tomography) scans or HRCT (high resolution computed tomography) scans alone. Many patients undergo a lung biopsy before a definitive diagnosis can be made.