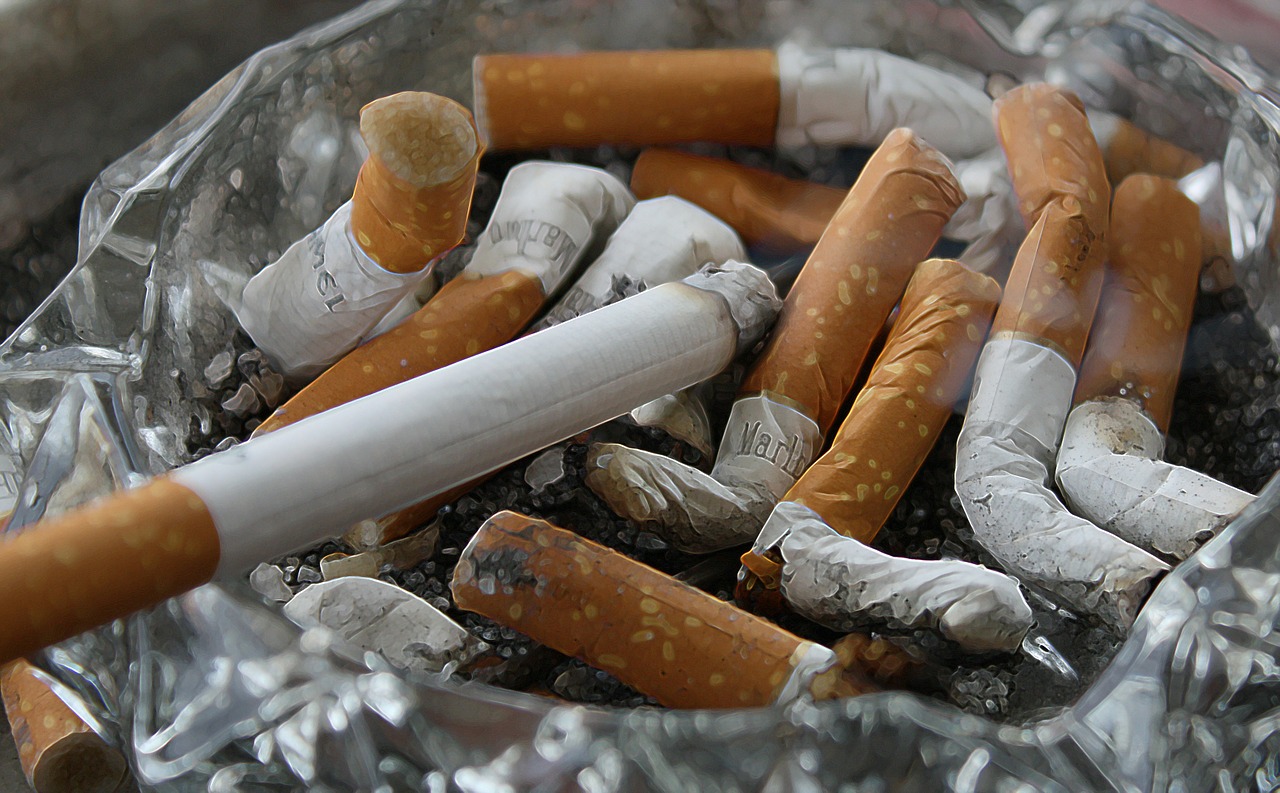 Emphysema (also referred to as COPD – Chronic Obstructive Pulmonary Disease) is usually a smoking related lung disease characterized by slowly progressive destruction of lung tissue resulting in holes in the lungs. This usually affects the top of the lungs more than the bottom.  Most patients have smoked for at least a decade typically a pack a day or more of cigarettes.  Symptoms include shortness of breath with activity, cough and wheezing or difficulty exhaling.  Emphysema affects many millions of Americans.  Treatment includes not smoking and using inhaled medications to improve airflow in the lungs.  On lung function testing (pulmonary function tests) the lungs are too large and there is airflow obstruction.
Pulmonary fibrosis is a very different disease process.  Typically the disease starts in the bottom of the lungs and leads to progressive scar formation.  The pulmonary function tests show the lungs getting smaller.  There is no air flow obstruction.  Unlike emphysema, pulmonary fibrosis is not caused by cigarette smoking.
Can emphysema and pulmonary fibrosis exist together?  Although these two lung diseases are quite different, they can both be present at the same time.  This is referred to as Combined Pulmonary Fibrosis and Emphysema (CPFE).  Patients may have differing amounts of each component but patients typically share several features:
Severe shortness of breath
Very low oxygen saturations with activity
Pulmonary Hypertension
Normal spirometry and lung volumes with very low diffusing capacity on pulmonary function testing
In patients with combined pulmonary fibrosis and emphysema we often have to use higher flows of oxygen to keep the oxygen saturations in an acceptable range.  We generally try inhaled medications that are typically used for emphysema but my experience is that they don't work very well in this group of patients.  We look carefully for the development of pulmonary hypertension and we consider treating it when we find it.
Lastly, we consider the use of one of the two approved pulmonary fibrosis medications if the fibrosis component is more than mild.  There are a variety of clinical trials that are actively recruiting patients with CPFE. Two such trials in Bellerophon's trial of inhaled nitric oxide and United Therapeutic's trial of inhaled treprostinil.