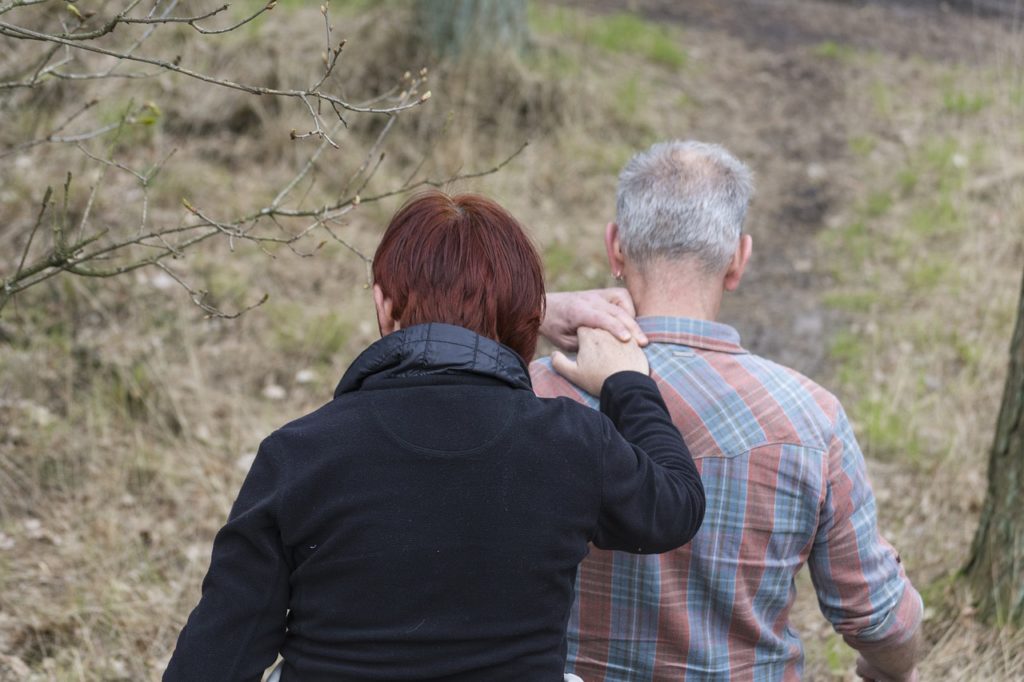 Caring for a loved one with idiopathic pulmonary fibrosis can be challenging emotionally and physically. Currently, pulmonary fibrosis is not curable, which can make caregiving even more difficult. But there are things you can do to improve your loved one's quality of life along with maintaining your wellbeing.
Let Your Loved One do as Much for Themselves as Possible
It's natural to want to do whatever you can to help your loved one with IPF. After all, you love your family member and want to make things easier for him or her. But it's also essential to strike the right balance. Being overly protective or doing too much, can take away a loved one's independence.
Some people with IPF may not be able to do all the things they once did, which might create feelings of guilt, sadness, or loss. When possible, encourage your loved one to do as much as possible for themselves. Continuing to be as self-sufficient as possible provides a sense of control. Respect your loved one's wishes to keep doing things on their own.
Learn About Your Loved One's Health Wishes Including End of Life Care
Although it may be a difficult conversation to have, it's important to talk about what your loved one's wishes are regarding end of life care. If you or your family member is unsure what options are available or have questions about lifesaving procedures, such as mechanical ventilation, talk with their doctor. Knowing what your loved one wants decreases family disagreements and allows you to honor your loved one's wishes. Five Wishes is an easy-to-use legal advance directive document written in everyday language. It helps all adults, regardless of age or health, to consider and document how they want to be cared for at the end of life and may be useful to caregivers and patients with IPF.
Know How to Operate Your Loved One's Medical Equipment
Some people with IPF may use oxygen. Also, if your family member has sleep apnea, he or she may have been prescribed CPAP. Both you and your loved one should know how to operate all medical equipment. If you are unsure how something works, talk with your durable medical equipment provider.
Understand Which Medications Your Loved one is Taking
If your family member is taking medication, keep a list. Include the dose and frequency of each med. Having a good understanding of your loved one's medication regime is important for a few reasons. For example, you can provide medication reminders if you know what is due. Having a list handy is helpful for medical appointments or in case of an emergency.
Don't Forget to Take Care of Yourself
Caregiving for a loved one is often time-consuming. It can become stressful, and it's not uncommon for caregivers to become burnt-out. Many caregivers put their needs last and neglect their health. But it's essential to take care of yourself. If you're emotionally and physically drained, you cannot take care of your family member as effectively.
Make time for yourself. Spend time with friends, enjoy hobbies, and take breaks. Accept offers from others to help. Contact respite services in your area. Your doctor may also have information on helpful services.
The bottom-line is regardless of how much you love someone; caregiving is not always easy. It can be emotionally, mentally, and physically demanding. Learning as much as you can about IPF can help.
Attending a pulmonary rehabilitation program with your family member is often a good source of information. Also, consider joining a support group for patients with IPF and their family members. Sharing what you are going through with others that are having similar experiences can be a great source of support.
Content written by Dr. Jeremy Feldman, an expert in Idiopathic Pulmonary Fibrosis, with contributions by MaryAnn DePietro, B.S. CRT, a licensed respiratory therapist.