Idiopathic pulmonary fibrosis (IPF) is just one of many types of pulmonary fibrosis. In patients with IPF, no other cause can be found and the disease has a typical radiographic pattern and when biopsied has a characteristic appearance under the microscope.
Scleroderma is a connective tissue disease characterized by skin thickening, esophageal dysfunction, joint pains, bowel symptoms and often lung involvement. One of the most common lung manifestations of scleroderma is pulmonary fibrosis or scarring in the lungs.
Historically all scleroderma patients were excluded from studies of IPF medications. The mainstay of therapy for scleroderma associated pulmonary fibrosis has been to prevent gastro-esophageal reflux (GERD) and use immunosuppressants such as cyclophosphamide (Cytoxan) and mycophenolate (cell cept). These two drugs have been shown to slow the progression of pulmonary fibrosis in scleroderma patients. However, side effects from immunosuppressants are not trivial and include an increased risk of infection and a small increased risk of certain types of cancers.
Important Study in Treatment of Sceroderma Associated Pulmonary Fibrosis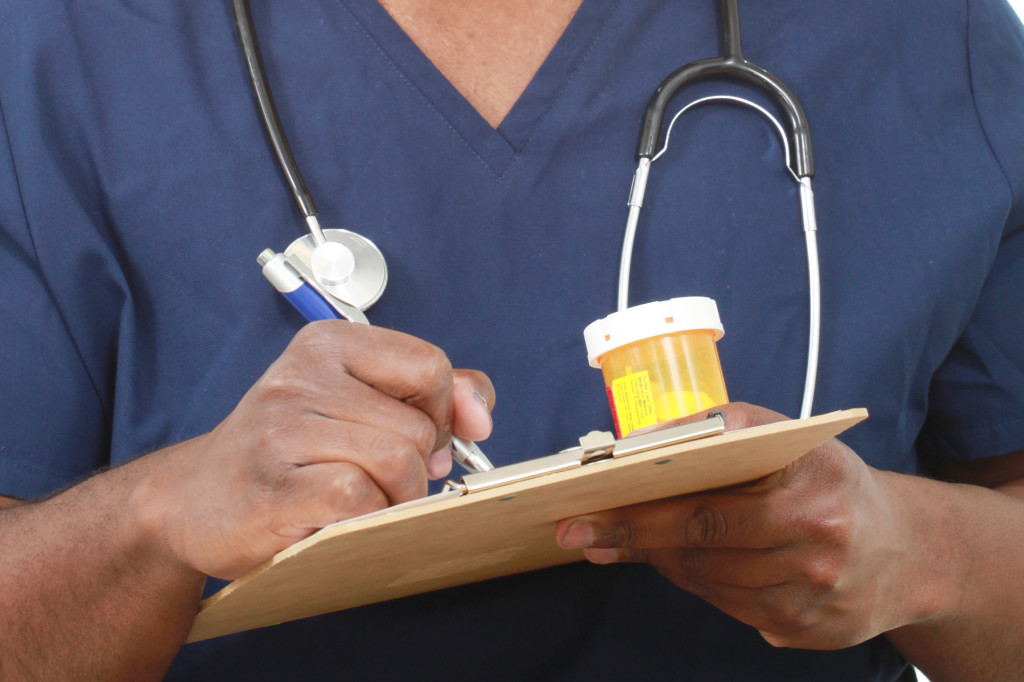 An important study was recently reported in the New England Journal of Medicine. The SENSCIS study compared to nintedanib (OFEV) with placebo in patients with scleroderma associated pulmonary fibrosis. The patients were followed for 52 weeks and their lung function was assessed with spirometry. Patients who received nintedanib (OFEV) had almost 50% less loss of lung function compared to the patients who received the placebo (sugar pill). About half of the patients in the study were already receiving mycophenolate (cell cept) and about 15% were receiving methotrexate (another type of immunosuppressant). Nintedanib (OFEV) did not improve mortality rate or skin changes. Side effects were experienced by 75% of patients receiving nintedanib – some diarrhea being the most common side effect associated with this drug.
This is an exciting finding that we appear to have a new medication that may be helpful in treating scleroderma associated pulmonary fibrosis. There are many questions that remain. First it is important to verify the findings in another study. Second, the value of nintedanib versus immunosuppressants remains unclear. In my practice I will still use mycophenolate as first line therapy. If patients are progressing or not tolerating mycophenolate then I will try and add nintedanib provided insurers will pay for it.