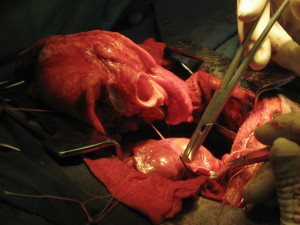 The prospect of having a lung transplant may be overwhelming at first. Your main thoughts may be about the physical issues related to the lung transplantation process. But your emotional well-being is also critical.
It's normal to go through a range of emotions during the pre-evaluation process, the waiting period and once the transplant has been performed. Understanding what you may experience and ways to deal with emotional issues can help you get through the process better.
The Importance of Emotional Well-Being Pre-and Post-transplant
There is a lack of scientific data relating to the impact of emotional status on medical outcome after a lung transplant. But it's logical to consider that feeling better emotionally may lead to better compliance with your medical regimen.
Emotional state does play an important role in a person's quality of life at all stages of the transplant process. Finding healthy ways to cope with negative emotions may improve optimism and allow for better adjustment to post-transplant life.
Common Emotions
From the initial transplant evaluation process through waiting for donor lungs and post-transplant, it's common to experience a range of psychosocial issues. Some emotions may be negative and some positive. The following feelings are common:
Fear: Having a lung transplant can be a daunting process. It's normal to worry about whether you will be accepted onto the transplant list. Other common fears may include the surgery itself and how the recovery process will progress.
Guilt: Some lung transplant recipients may feel guilty. Guilt may not only be associated with knowing a donor died for you to receive a transplant. But you may feel guilty about being dependent on family members during the process.
Sadness: By the time someone needs a lung transplant, their functional capacity has declined. It's common to feel sad over the loss of functioning and the uncertainty about the future.
Relief: After being accepted onto the lung transplant list, positive emotions, such as relief, can also develop. It might be a weight off your shoulders to have gotten through the pre-transplant evaluation.
Gratitude: The time it takes to recover after a lung transplant often varies. But through the process, it's common to feel a sense of gratitude for the gift you have received.
Ways to Cope with Feelings Related to A Lung Transplant
The healthier you go into a lung transplant both physically and mentally the better. Although everyone is different and deals with emotions in their own way, certain things may help. Consider the following suggestions to help you deal with feelings related to the lung transplantation process.
Learn as much as possible: If you know what to expect at different stages in the process, it may ease fears. You will likely be required to attend a lung transplant education class. Don't hesitate to ask questions.
Talk it over: Sometimes talking about how you feel can be therapeutic. Consider talking about your fears or other issues with family members, friends or healthcare providers. It may also be helpful to join pulmonary rehabilitation support group.
Carry on: It can be difficult to go about your daily life when you are waiting for a call regarding a lung transplant or during recovery. But it may be helpful to continue to live your life. For example, see friends, pursue hobbies and do things you enjoy.
Content written by Dr. Jeremy Feldman, an expert in Idiopathic Pulmonary Fibrosis, with contributions by MaryAnn DePietro, B.S. CRT, a licensed respiratory therapist.