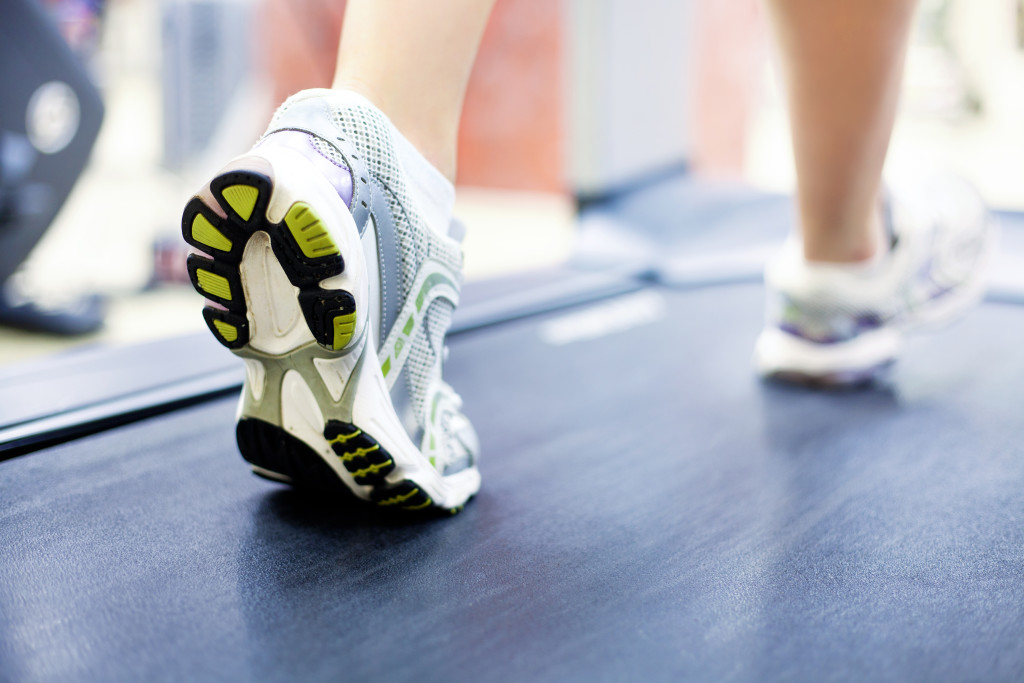 Staying Healthy with Lung Disease
Many of you are probably accustomed to exercising regularly. Perhaps you went to pulmonary rehab programs or the local gym. As we are all hunkering down and sheltering in place our usual routines are tipped upside down. This pandemic is not a sprint but rather a marathon and we need to find ways to stay in shape.
Walking is Good for You
The good news is that across the country, the weather has been fairly mild in most parts. This means that walking outside is your best option. Take your spouse or your dog, your pet peacock or some music and get walking. If you use portable oxygen, don't forget to bring that too. Plan your route. Do you need a place to rest? Do you feel most comfortable staying close to home? Put a chair in front of your house and make laps up and down your street. Take a break and recover then do another few minutes of walking.
Walking is only part of a balanced exercise program. Light weights are also important, as is core strength (abdominal muscles and balance). If you don't have small hand weights then grab a couple cans from the pantry. These weigh about a pound. If you need heavier weights, then fill empty milk cartons with water and use them. Three sets of ten exercises such as arm curls and raising the cans above your head are a good start.
Core Strength
Core strength and balance should not be neglected. Stand behind a chair and do lateral (to the side) leg raises and posterior (behind you) leg raises. Rising from a seated position is a great work out for the quadriceps. Try doing three sets of five repetitions to start and gradually increase the number over time. Next stand behind your chair and stand up on your toes. Try doing three sets of 10 repetitions.
If you don't have a family member with whom to exercise, then get your headphones on and call a friend and exercise and talk to your friends at the same time. You can both be exercising separately but together. Maybe you prefer to listen to your favorite music, whatever motivates you. If you have access to internet or a smartphone then you can even participate in group fitness activities using Zoom or other social media platforms.
Exercising is so important not just for physical health but also for our mental health. When we exercise, our brains release hormones that improve our mood and outlook. During stressful times, it is especially important to harness the positive power of exercise on our brain chemistry. With a little creativity we can stay in shape even if the gyms are closed across the country.