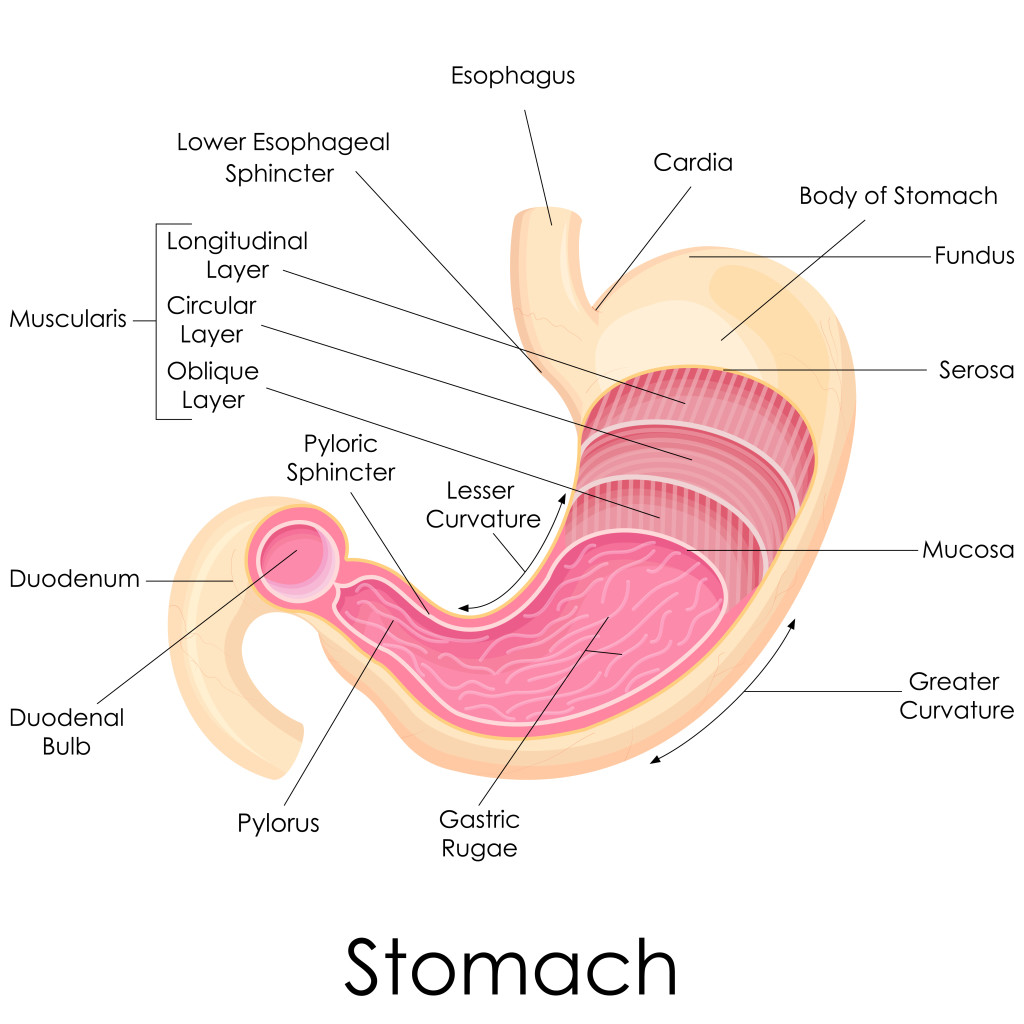 Pulmonary fibrosis may result from many assaults to the lungs including chronic inflammation, severe or recurrent pneumonia and also recurrent severe gastro-esophageal reflux (GER) that leads to aspiration of stomach contents into your lungs.  Over the years there has been variable focus on GER and its contribution to idiopathic pulmonary fibrosis (IPF).  Early data suggested a strong link and then some more recent studies suggested that there was not much of a causal relationship.
WRAP-IPF Study
In a first of its kind study, 58 patients were randomized to either anti-reflux surgery (called fundoplication—wrapping the stomach around the bottom of the esophagus to prevent reflux) or the comparison group.  28 patients underwent the surgery and 28 patients served as a comparison group. To be eligible to participate all patients had to have IPF, an FVC > 50% predicted and proven GER on 24 hour pH probe testing (a test that involves a small pH probe placed in the esophagus and left there for 24 hours).  Patients were followed for 48 weeks and repeat pulmonary function tests were performed and in the surgical group repeat 24 hour pH probe testing was also done.
At the end of the 48-week period, the surgical group had less decline in lung function compared to the comparison group.  This difference did not reach statistical significance.  There were similar numerical differences favoring surgery for frequency of exacerbations, death and hospitalization but none reached statistical significance.  This means that although the results are very interesting, they failed to prove that the surgery was effective.  This type of statistically negative though numerically positive result does not prove that the surgery is useless.  The definitive answer to the role of anti-reflux surgery will require a much larger study with 400 patients not 58 patients.
Another criticism of the study is that the comparison group was not offered acid suppressing therapy. Perhaps a more clinically meaningful comparison would have been between anti-reflux surgery and patients taking optimal acid suppressing medications.
So Where do We Stand at the Start of 2019 with Acid Reflux and IPF?
Gastro-esophageal reflux remains an important concern for patients with IPF and its role in pushing the disease forward remains unclear.  The value of aggressively treating GER remains controversial and will no doubt be the topic of future studies.