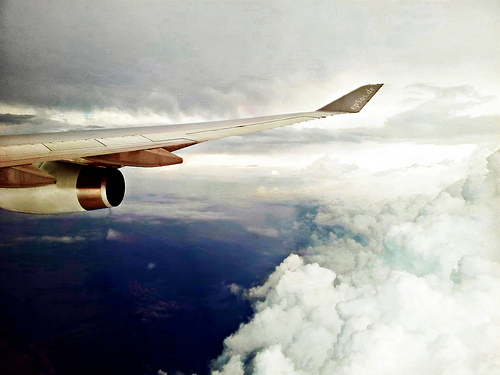 Life does not stop because you are diagnosed with idiopathic pulmonary fibrosis.  Rather, most of my patients feel that life accelerates.  There seems to be a rush to accomplish certain tasks.  Taking a family vacation is an important item on most of my patients' to do list.  IPF creates some challenges but these are not insurmountable with planning and flexibility.
Patients with Mild Idiopathic Pulmonary Fibrosis
Early in the course of IPF, patients generally feel quite well.  Strenuous exercise causes increased shortness of breath and fatigue.  Cough can also be a frustrating symptom.  At this stage most patients are able to enjoy traveling and can safely fly.  I have had patients that have gone on safaris in Africa and travelled to Europe and Asia.  IPF specific considerations are relatively few.  Vaccinations should be current.  I encourage my patients to take a prescription of prednisone and an antibiotic in case of increased respiratory symptoms while traveling.  Travel insurance is a must in case of abrupt changes in your health.  The cost is small and the benefits are enormous if you need to be flown back home or hospitalized in a foreign country.
Patients with Moderately Severe IPF
At this point many patients require oxygen.  Symptoms are increasing and fatigue is a more prominent symptom.  Vacationing is still feasible but ambitious travel destinations are no longer a good idea.  A cruise is still a great option.  You can easily take your oxygen on board.  There is a qualified physician on the cruise ship and there are mechanisms to evacuate you should your health decline abruptly.  Sightseeing from the deck of the ship is still wonderful.  For patients that only require a couple liters per minute of oxygen or less, flying remains safe.  Good destinations include local and regional beaches and even Hawaii.  Oahu has the most sophisticated health care services.  I would avoid travel to developing countries and to higher elevations.
Again, travel insurance is a must.  Take a prescription of prednisone and an antibiotic in case of increased respiratory symptoms while traveling.  Plan ahead and allow ample time to negotiate airports.  Take advantage of wheelchair assistance and porters to carry your luggage.  Anticipate a day of rest and recovery after you arrive at your destination.
Patients with Advanced IPF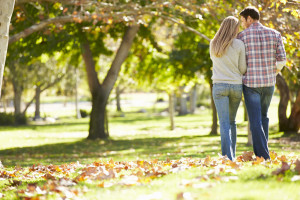 At this point patients require oxygen and often need a scooter or wheelchair for more than short distances.  Activities of daily living cause fatigue and shortness of breath.  Air travel is no longer a safe option.  This does not mean that you can't vacation with family.  Traveling by car or train is still feasible with advanced planning.  Local destinations are preferred.  My patients have enjoyed local beach or lake vacations.  Avoid travel routes that go through the mountains.  Once you arrive, allow your family to do everything.  Sit back and enjoy the change of scenery and the company.
You will need to make arrangements for your oxygen to travel with you.  Most oxygen companies can easily accommodate your needs.  Depending on your oxygen flow requirement, you may need to take your larger oxygen concentrator or have one delivered to your destination.  Have a plan with your doctor.  Take a prescription of prednisone and antibiotics in case of increased respiratory symptoms.  Make sure your vaccinations are current.
General Considerations When Traveling with Pulmonary Fibrosis
Be sure to take all of your medications in your carry-on luggage if you travel by plane.  Never part with your medications.  Take extra batteries for your portable oxygen concentrator if you use one.  Be sure to have your doctor's contact information with you.  Take a positive attitude and enjoy.