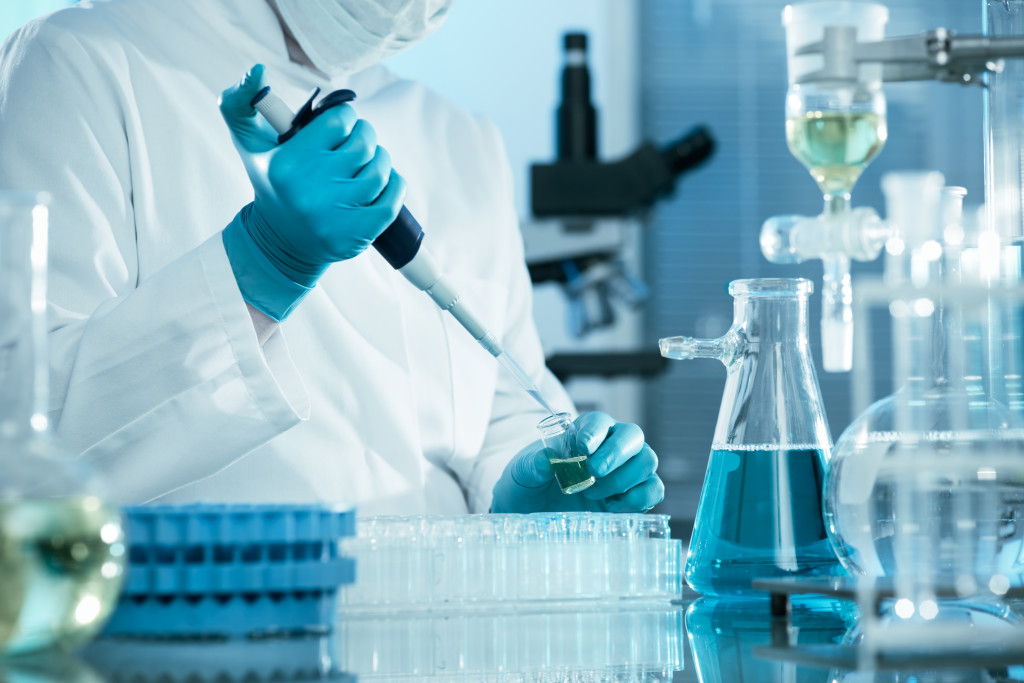 IPF remains a difficult disease to treat.  In the last few years OFEV and Esbriet were approved and have been effective in slowing the progression but most patients will still progress over time.  The search for new and better therapies to treat IPF continues and one of several exciting candidates is Pamrevlumab.  This is an antibody to CTGF (connective tissue growth factor).  The protein CTGF is believed to be one of the driving factors behind the inappropriate scarring that characterizes IPF.  By inhibiting the function of CTGF with Pamrevlumab the hope is that the disease will stop progressing.
Phase 2 Study Encouraging
Early experience in the phase 2 study of Pamrevlumab was encouraging.  103 patients received either Pamrevlumab or placebo.  The medication was infused every three weeks into a peripheral vein.  Lung function was followed for 48 weeks.  Over the course of the study the placebo group (patients who did not receive the active study medication) had worsening lung function whereas the Pamrevlumab group did not.
In a second smaller study, Pamrevlumab was well tolerated in patients also receiving FDA approved OFEV or Esbriet.  This is reassuring as the current standard of care is one of these two FDA approved medications.
We are eagerly looking forward to the phase 3 study of Pamrevulmab and hope that the exciting results seen in the phase 2 study are replicated.