Phase 2 Study for Simtuzumab as IPF Treatment Stopped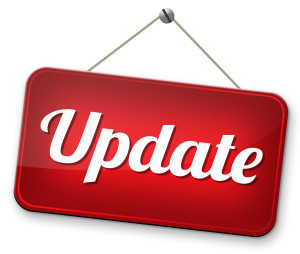 Gilead Sciences recently announced that their large phase 2 study of Simtuzumab (identified by the acronym RAINIER) was stopped at the mid-term analysis for lack of efficacy.  We were all saddened by the news.  The IPF community was riding high after two successful molecules were approved (Esbriet and OFEV).  However, we need to remember that the road to successful development of a new drug for IPF is very challenging.  For more than three decades we only had negative studies.
Why are Drug Trials Stopped Midway Through?
There are three major reasons that drug trials are stopped.  Built into the clinical trial are periodic pauses when the DSMB–data safety and monitoring board (a group of doctors, scientists and statisticians) evaluate the data gathered.  This board is responsible for ensuring that the drug being developed is not hurting patients.
If the DSMB identifies a major safety concern, the study is stopped immediately.  This happens on occasion.  We are never able to know all of the risks of new molecules prior to conducting research trials.  In addition to being vigilant for safety issues, the DSMB is also evaluating the drugs efficacy at various times.  If a drug is halfway through the study and the data being collected shows that the drug is not effective, then the study may be stopped for what is called futility (lack of any prospects for a positive study).  Lastly, some times the DSMB stops a trial midway through because the medicine under study is so effective that it is not ethical to continue to have half the study participants continue on placebo (sugar pill).  To summarize, the DSMB may stop a study for safety, futility or overwhelming evidence of efficacy.
Gilead should be congratulated for investing heavily in IPF research and we hope that they will continue their quest for a new effective therapy for this difficult disease.  To the many patients that participated in the RAINIER study, the IPF community is grateful for your contribution.  Don't be discouraged.  Over the years, many of my patients have participated in numerous different clinical trials.  For IPF, until we discover a cure, our best hope of moving care forward is through the generous efforts of our patients who continue to participate in research studies.