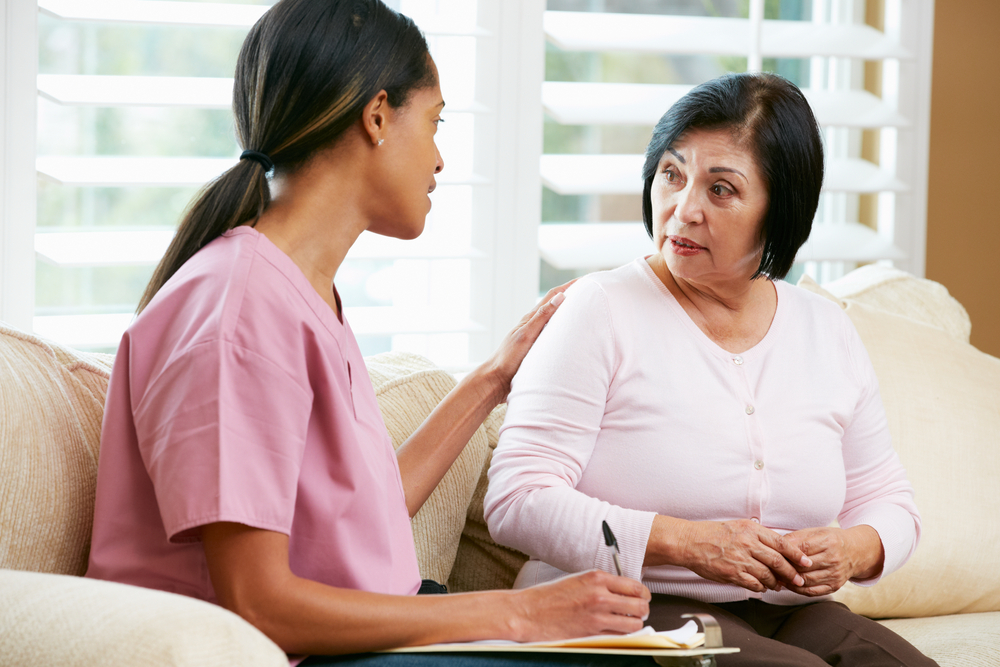 Patients with IPF often have to contend with multiple problems related to their lung disease. Cardinal symptoms are shortness of breath and cough. These symptoms lead to evaluation that eventually includes a high resolution CT scan of the chest. In some cases a lung biopsy is required to confirm the diagnosis and in others the diagnosis can be confidently made based on CT findings. Over time, many patients with IPF will develop additional problems associated with their lung disease.
Pulmonary Hypertension
In health the lung blood vessels carry blood from the right side of the heart through the lungs back to the left side of the heart at low pressure. As IPF progresses and increasing amounts of the normal lung tissue is replaced with scar, blood vessels are lost. Over time this can lead to increasing pressure within the lung blood vessels (pulmonary arteries).
The development of pulmonary hypertension is important as it carries a worse prognosis. The diagnosis of pulmonary hypertension is suggested by findings on echocardiography (ultrasound of the heart) and confirmed by measuring the pressures directly with a catheter inside the heart (right heart catheterization). Recently we have started focusing on trying to use medications that lower the pulmonary artery pressure as a treatment in IPF associated pulmonary hypertension.
Lung Cancer
Patients with IPF are at significantly greater risk of developing lung cancer even if they never smoked. The diagnosis is often suggested by finding a nodule on CT scanning of the lungs. The evaluation and management is made more complicated by IPF. Surgery to remove the cancer is generally avoided. More recently specialized radiation therapy is being used to treat patients once a biopsy confirms the diagnosis. Biopsy of the nodule can be done either with CT guidance or during bronchoscopy.
Emphysema
Among patients who smoked in the past, up to a third of IPF patients will have some degree of emphysema. When these two problems exist at the same time we call it combined pulmonary fibrosis and emphysema. This often leads to severe shortness of breath and the need for early oxygen and higher flow rates of oxygen. Pulmonary hypertension commonly complicates combined pulmonary fibrosis and emphysema. Inhaled medications may be tried but they often do not lead to any improvement in symptoms.
Blood Clots in the Lungs (Pulmonary Embolism)
IPF patients are at increased risk of developing blood clots in the lungs. This may result in abrupt increases in shortness of breath. When IPF patients present with marked increases in symptoms that develop abruptly we worry about blood clots and often will order special CT scans to evaluate for this possibility. Treatment of blood clots in IPF patients is not different from patients without IPF. Blood thinners are used.
Lung Infections
IPF patients are at risk for bacterial and viral infections. Due to the reduced baseline lung function, infection results in more frequent hospitalization and carries a greater risk of death. All patients with any lung disease should receive Pneumovax and Prevnar (pneumonia vaccines) and annual influenza vaccination. Use common sense precautions and avoid contact with people who have respiratory infections.
Sleep Apnea and Poor Sleep Quality
More than half of patients with IPF have obstructive sleep apnea and most have reduced oxygen levels during sleep. A sleep study (polysomnography) is the test of choice to diagnose sleep apnea. Continuous positive airway pressure (CPAP) is used to treat sleep apnea. In my experience all IPF patients will eventually need oxygen during sleep. This can be combined with CPAP. Sleep quality is frequently decreased and this can contribute to low energy.