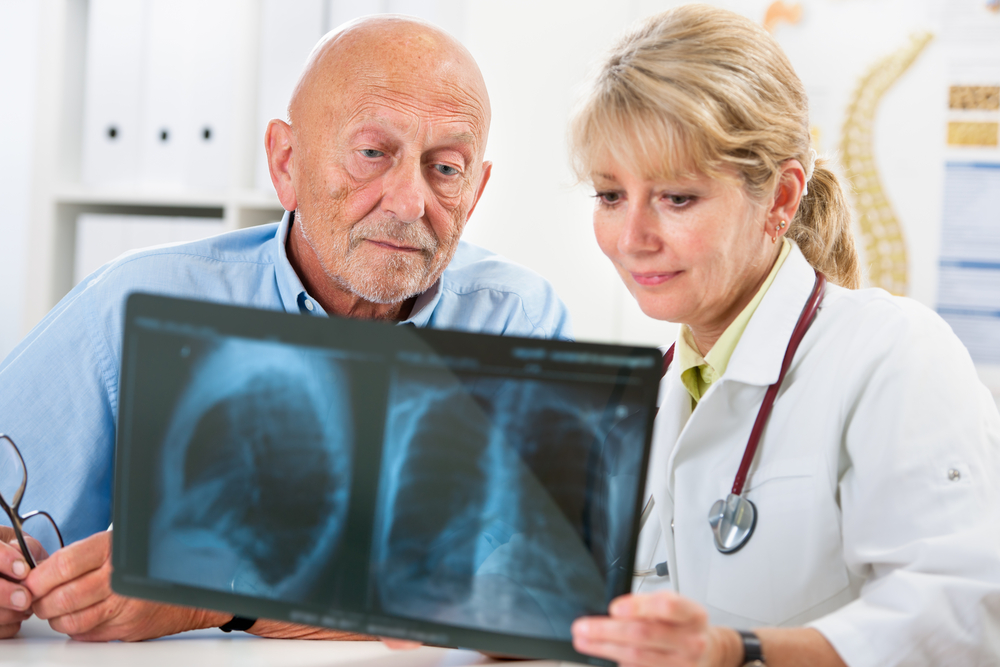 I am a bit paranoid when it comes to taking my car to the mechanic.  I know almost nothing about cars and feel vulnerable.  As a result, I do a lot of homework.  I read reviews from other customers, check the better business bureau and make sure the mechanics are certified.  This certainly does not guarantee that I will receive honest capable service but I hope that it increases the probability that I will have a good experience.
As a patient, how do you help increase the odds that your doctor will be honest, capable and caring? There are a few basic questions that can help provide you with important background information about your doctor.
Is Your Doctor Board Certified in Pulmonary Medicine?
In order to be board certified in pulmonary medicine your doctor needs to complete periodic educational tasks and every 10 years they must pass an exam.  This exam is designed so that most doctors that are even moderately capable should be able to pass.  Passing the test does not guarantee that your doctor is an expert or even very good but it tells you that they care about being current and meeting some basic standards.  A doctor that is not board certified should give you some concern that they don't care enough or are not interested in taking the time to participate in this national minimal standard.  If you would be willing to have a contractor who is not licensed build your house then you may be comfortable with a doctor who is not board certified.
Where Did Your Doctor Do Their Specialty Training?
Going to a "big name" medical school, residency or fellowship program does not mean that your doctor is the world's best.  Each training program has different strengths.  For example, many famous training programs are famous because they graduate doctors that go on to do important research and others are more clinically oriented.  University affiliated programs often have more prestige but may have a greater research emphasis.  Some community hospital training programs provide excellent training for doctors that want to go into practice rather than research.  Nonetheless, doctors that have paid their dues at world-class institutions are likely to be very well trained.
Has Your Doctor Been Disciplined by the State Board of Medicine?
Each state maintains a Board of Medicine whose job is to insure that doctors are practicing within the law and to protect the public from doctors that are unethical or incompetent.  Patients may lodge complaints about doctors and the board has a responsibility to investigate.  Most complaints are lodged by angry patients or their families.  They or their loved one had a bad health outcome, or the doctor was perceived as being rude.  Most of these complaints are resolved without the finding of any wrongdoing on the part of the doctor.  For example, a patient who is dying from obesity may be offended by their doctor who tells them that they must lose weight.  Even if this message is delivered tactfully, a patient my not want to hear this and lodge a complaint.  When the board does find that a doctor has been negligent or unethical this generally indicates a significant problem.
What Do Other Patients Say About Your Doctor?
In the modern age of social media you can get a review about anything online from your gardener to a piece of pizza.  You can also get reviews about your doctor.  These websites such as Healthgrades and others provide a wealth of information. However, remember that angry or frustrated patients are much more likely to leave a review than your average satisfied customer.  Also remember that doctors generally are not allowed to respond to patient concerns on the website to protect patient privacy.  For example, a patient who has a problem with drug dependence may write a very negative review about a doctor who refused to give them more pain medicines. On the flip side, there are services that can "fish" for good reviews.  In general a few negative reviews in a sea of positive reviews is reassuring.  A pattern of negative reviews that all complain about similar problems should raise concern.
How Does Your Doctor Make You Feel?
Perhaps the most important thing in choosing a doctor is how the doctor made you feel. Did the doctor listen to you?  Did they do their homework and learn about your medical history?  Did they seem knowledgeable about your medical problem?  Do they take care of many patients with the same problem as you have?  Did you feel that your doctor cared?  Remember that you are not interviewing a spouse or a best friend.  You don't have to enjoy their company or want to go on vacation with your doctor.  You want a doctor who is expert in the medical problem that you have and who takes the time to listen to you and communicates effectively.  Their office should be effective at moving your care forward.